The Adaptive Response suite streamlines and scales Incident Response while optimizing operational efficiency by presenting fewer, more relevant security events, delivered by an AI-driven recommendation engine for contextualized decision-making.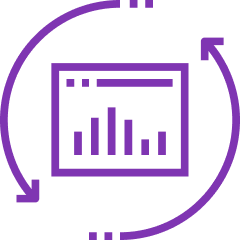 SOC Management
Make real-time, informed decisions about optimizing SOC performance
Automatically reviews and routes tickets and events to SOC analysts and incident responders who will be most effective in timely and successful remediation
Analysis can include diverse parameters including shift times, skill sets, open issues, relationships between issues, friction points in the SOC, and previously remediated tickets and work by the available personnel
Allows managers to proactively identify friction points in operations, like response steps, timelines, and performance (both role-specific and by individual user)
Includes option to run in performance mode or training mode, focusing on maximum throughput or cross-training staff members respectively
Identify which tools and entities are providing the most value within your organization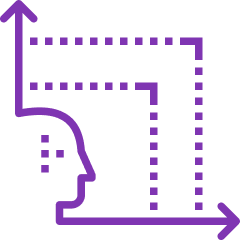 Analyst Augmentation
Reduce alert fatigue through AI-driven event correlation and facilitated team collaboration
Identify similar incidents based on a number of non-obvious factors such as asset interconnectivity, patterns in log data, discreet sequencing of actions from all sources, and links to known threat campaigns
Correlated events are automatically aggregated to single incidents before they make it to the analyst's desk when possible
Includes integrated ability to interact (and store logs) with other staff members who have responded to similar incidents
Chatbot-based support for organizationally approved knowledge transfer and recommended actions
Leverages the collective institutional memory from current and former staff members (via integrated search on previous notes/documents)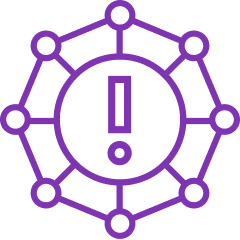 Incident Remediation Decision Support
Clear, concise recommendations for optimal incident remediation
Automatically identify new priorities and actions to help stitch individual SOC team members' actions into a more integrated and performant whole
Review all factors of an incident including network architecture, analyst assigned, business impact, and cost of remediation
Automate triage and response to low-level security incidents without generating tickets for overworked SOC analysts
Incident remediation decision support recommends discrete steps to close identified security incidents
Cost-aware security operations suggestions take into account current, available, and on-demand resources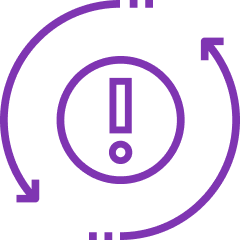 Threat Campaign Management
Prioritize the threats that matter most to your organization right now
MITRE ATT&CK-based filters allow you to assess your organization-specific risk against particularly concerning attack tactics or known threat actors
All events are examined to identify where similar events are likely to be part of a larger campaign or are probabilistically aligned with specific tactics
Scenario planning tool runs multiple permutations of network configurations, user dispositions, and network events to identify the most likely scenario for a given attacker
Multi-scenario-driven attack paths explore the impact of multiple simultaneous threat actor intrusions (coordinated and happenstance) on your business
Probabilistic attribution is provided based on event and attack path clustering rather than organizationally-constrained threat actor models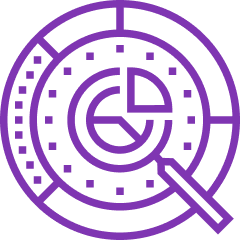 Advanced Analytics
The power of data science in the hands of security domain experts
Enables security data science teams and analysts create their own custom analytic data workflows
Includes library of ML algorithms out-of-the-box, with tools to tune and train them on your own unique data
Supports ad hoc analytics via in-browser, Spark-compatible ScratchPads
Orchestrate enrichment activities and secondary queries using a custom-built drag-and-drop analytic pipeline editor
Includes invite-only program of community repositories and a marketplace of algorithms, data sets, and other data entities
Leverage Q:CYBER for your enterprise
Capabilities within the Adaptive Response suite are actively being developed for beta testing and release within the calendar year. We are actively engaged in coordinating beta testing with potential clients.